Nuclear Engineering, Design,and R&D Services
Nuclear Engineering Services
The NFTTM Engineering team is comprised of civil, electrical and mechanical engineers and designers with over 100 years of combined experience in R&D, product design, large and small scale manufacturing, and machine design and automation. Designs for our customers are completed employing our rigorous quality and engineering standards or under our certified NQA-1 or ISO 9001:2015 quality programs for design control.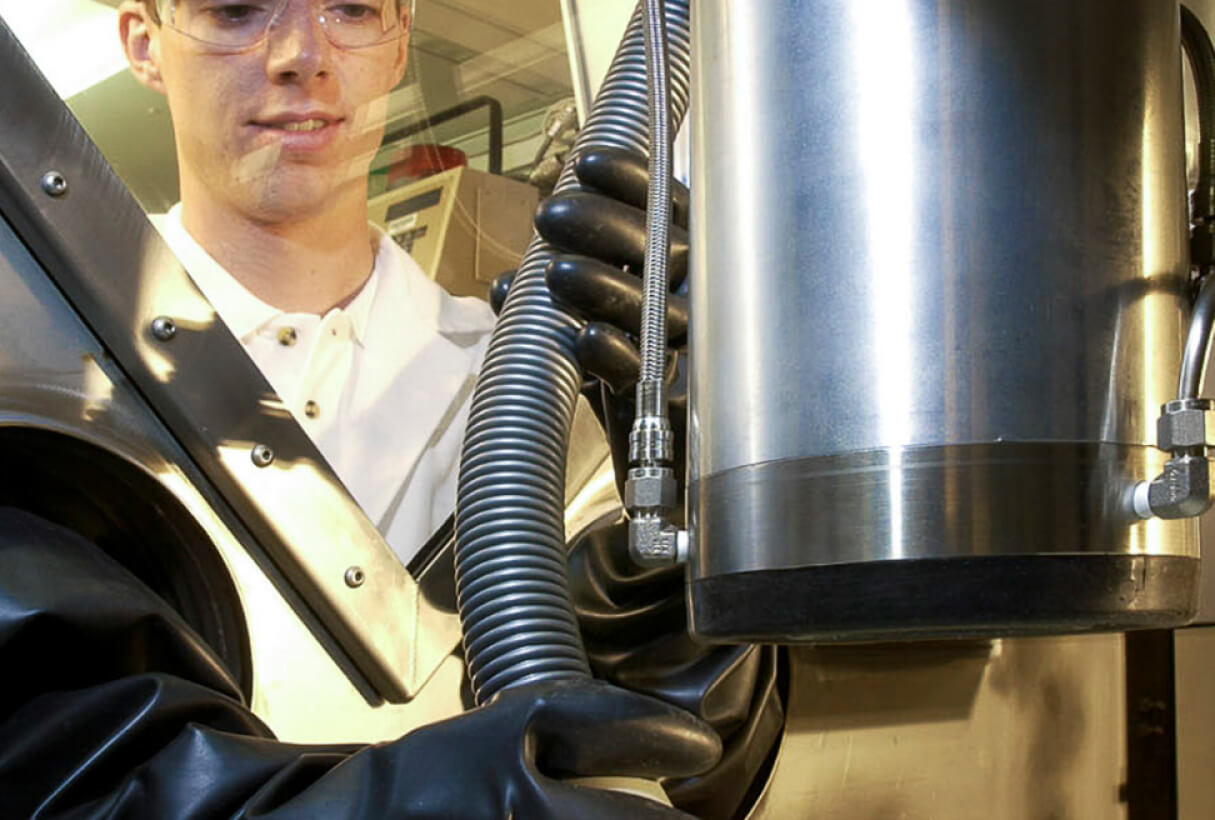 Our end-to-end engineering services include calculations, drawings, P&IDs, schematics, and technical manuals for our customers. Our engineering staff also is involved in the testing of any products or equipment designed in our facility. SolidWorks 3D design software is utilized for modeling and drafting, which provides the ability to work closely with our customers. Our designs for the nuclear industry have ranged from small hypodermic welded stainless HEPA filters to automated filter installation equipment large enough to accommodate a 10'x10'x12' container.
We have engineering capabilities to service customers across Department of Energy, commercial nuclear, defense, and other related markets. Please reach out to us today to discuss how we can meet your custom engineering and reverse engineering needs.